CENTURION 18
Regular Price: $1,099
On Sale $849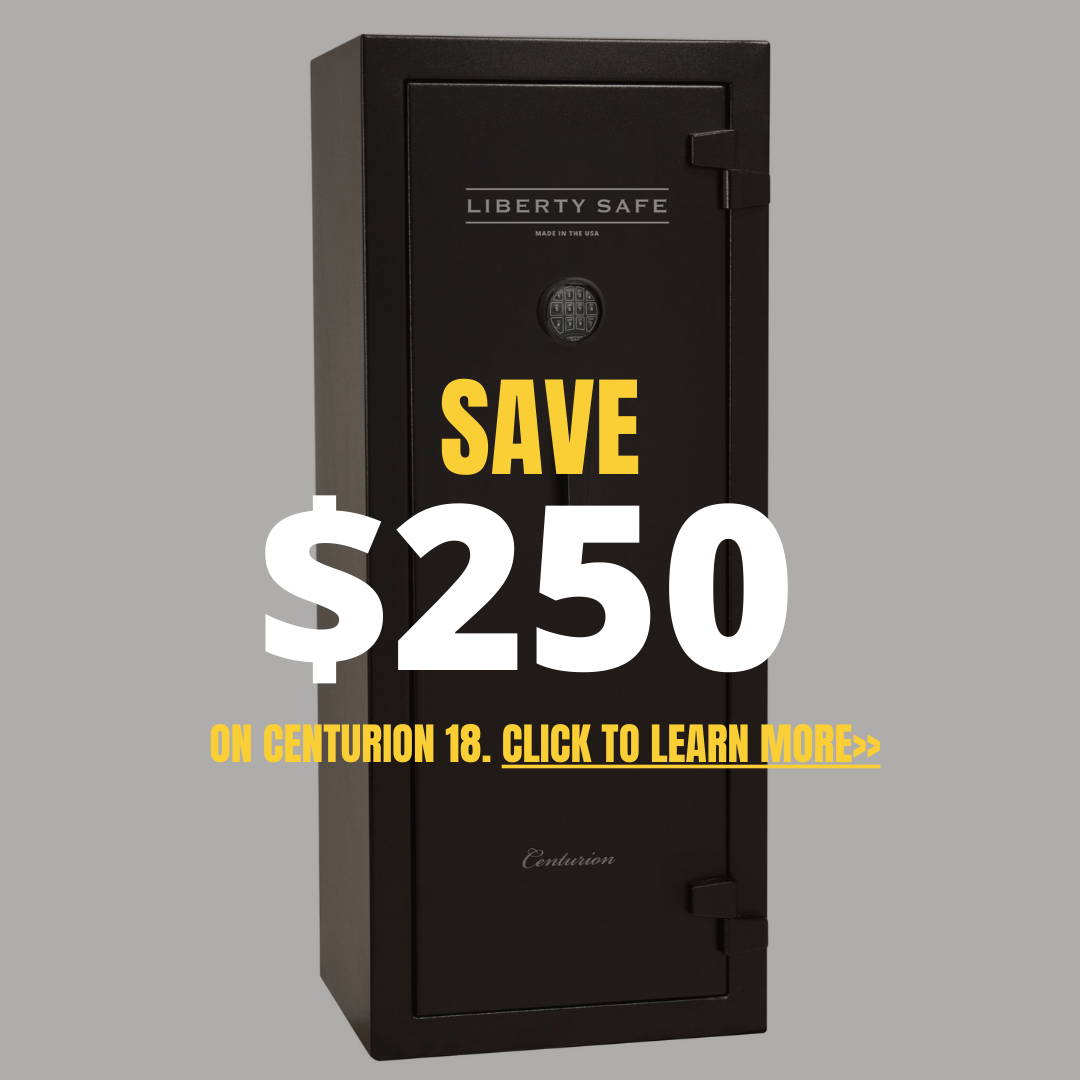 🔥 30 Minutes at 1200º F
🛡️ Level 1 Security
🔒 7 Locking Bars
⚖️ 336 lbs.
↔️ Ext. Dim. (H x W x D) 59.5" x 24.25" x 20"
---
COLONIAL 23 BLACK
Regular Price: $2,299
On Sale $1,899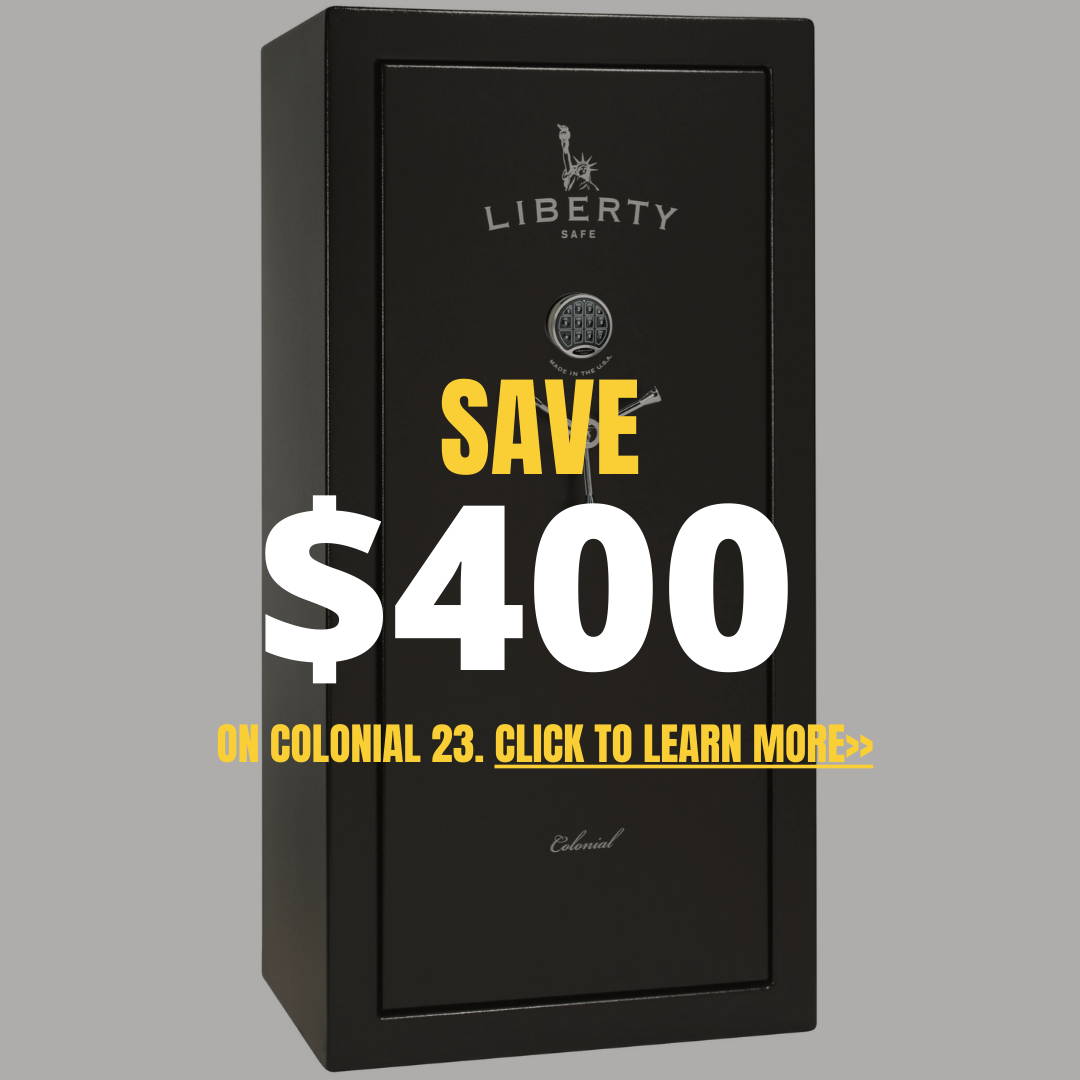 🔥 75 Minutes at 1200º F
🛡️ Level 4 Security
🔒 8 Locking Bars
⚖️ 577 lbs.
↔️ Ext. Dim. (H x W x D) 60.5" x 30" x 22"
---
FRANKLIN 23 GRAY
Regular Price: $3,099
On Sale $2,599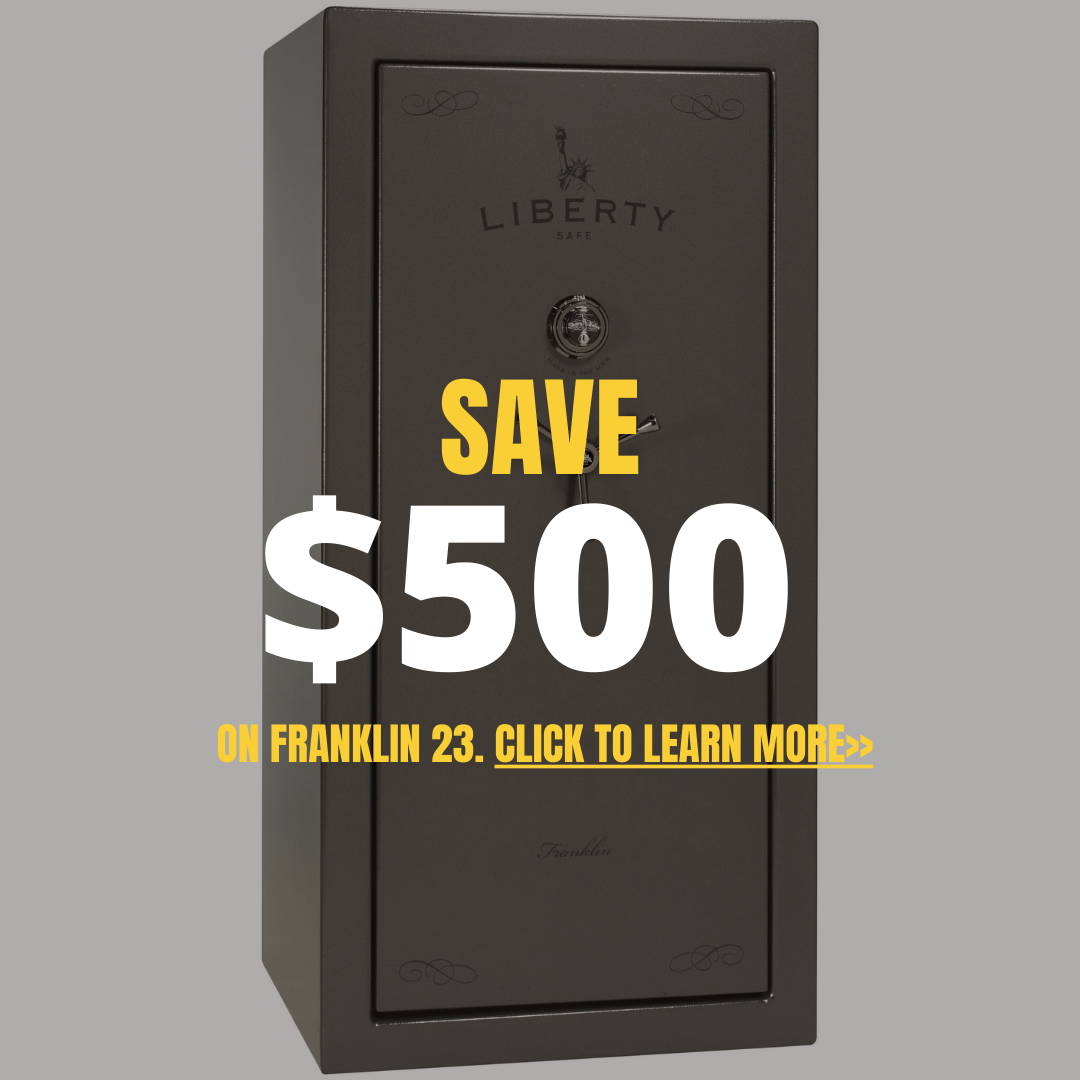 🔥 110 Minutes at 1200º F
🛡️ Level 5 Security
🔒 10 Locking Bars
⚖️ 640 lbs.
↔️ Ext. Dim. (H x W x D) 60.5" x 30" x 24"
---
---
Delivery & Installation Available
We are the largest residential safe delivery and installation operation .

With over 100 years of combined personal experience, our extensive knowledge and safety record has been the foundation to our success. Safe installation is our specialty!
---
* When you select the safe you are interested in the Delivery & Installation prices will be shown in the description.
---
---
Sometimes it just makes sense to buy now and pay later. But in a world of late fees, penalties, and compounding interest, it can feel like you're stuck between two bad options: saying no to what you want, or giving in to unhealthy debt to get it.

Affirm is here to offer a better way to buy.
We won't charge you late fees or penalties of any kind, ever.
---
You choose the payment schedule that works for you.
---
We tell you up front the total amount you'll pay. That number will never go up.
---
HERE'S HOW TO BUY WITH AFFIRM
Choose one of our products. Select Affirm at checkout, then enter a few pieces of information for a real‑time decision.
STEP 2: CHOOSE HOW TO PAY
Select the payment schedule you like best, then confirm your loan. We'll never charge more than you see up front.
STEP 3: MAKE EASY MONTHLY PAYMENTS
Just download the Affirm app or sign in at affirm.com. We'll send you email and text reminders whenever a payment's coming up.
---